There has been an increasing trend among retailers to convert existing serve over style deli counters to self serve displays. These counters had originally been designed with full glass screens and tested to ensure that they maintain recommended product temperatures.
With a fundamental change to the glass, this will have an influence on product temperatures and we recommended that product testing is carried out to ensure product safety and quality is maintained.
There are several different types of cabinets made by numerous manufacturers and any modification needs to be planned and tested. Climadesign can offer both independent lab testing & on-site testing to give end users the confidence product life and food safety standards are not compromised.
Our onsite testing includes the following:
Stage 1
Carry out product temperature testing on existing Deli Serve Over cabinets. Standard test packages to be used, positioned in the cabinet as per the plan and all temperatures monitored and recorded over a 12 hour period.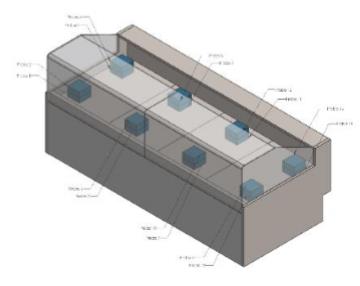 Stage 2
Remove the front and top glass screens & fit a low level acrylic panel to the to the front glass supports, converting cabinet to self serve. Repeat test in stage 1 with modified cabinets. Following the test, return the cabinet to original state. Results With the change to the low level glass for the stage 2 test, the product temperatures rose slightly but with some minor setup adjustments to the case it may possibly achieve the specification product temperatures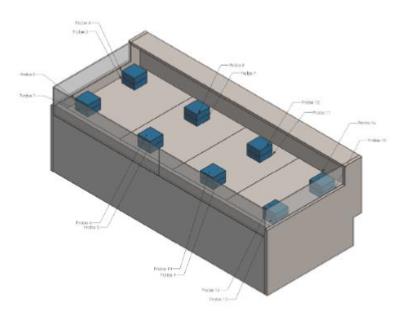 Results
All results are analysed with raw data logged and interrogated to create a formal written report. All reports from Climadesign make clear conclusions and simple recommendations for our clients to make informed decisions for investment.
Contact us at support@climadesign.co.uk, or use our Contact Form for a free quotation for onsite retail display case testing and confidence and conformance with food safety standards.