A multi-temperature storage room is a vital component in any setting that houses products that perish quickly.  If you've ever been in a food processing environment or large scale pharmacy, you may not have noticed their presence, but ask anyone who works in industries involving meat and dairy or pharmaceuticals and you'll be told how crucial they are to the day to day activity of these businesses.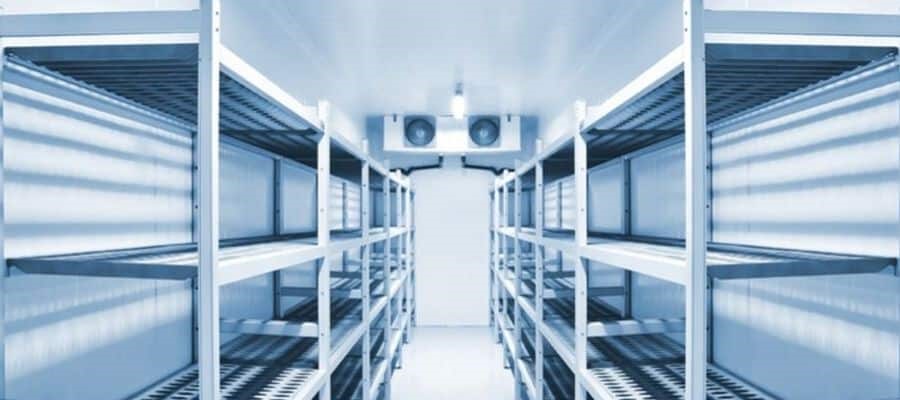 Wondering if your business needs Climadesign's help in designing and speciifying one of these walk-in rooms? Below check out their main uses.
Meat and dairy processing
Allowing the food you sell or produce to perish could be fatal for your business' future. The ability to sell fresh stock such as meats and dairy is what many companies rely on to keep them afloat. If goods have a short shelf life this means that they are not in their optimal condition for long before they start to deteriorate. Ensuring these goods are sold and processed during this window is crucial or else they will have to be disposed of. Doing this in such a short timeframe can be difficult and impractical, but help is at hand with a multi-temperature chamber from Climadesign, that can keep your food items fresh for longer.
Pharmaceutical
Multi-temperature test rooms are vital to the field of pharmaceuticals. Blood samples and vaccines need to be kept at an exact temperature to avoid any distortion of results, which are of paramount importance when assessing the medical needs of patients or performing medical experiments. Installing high-quality test rooms and keeping them well maintained is something that should be at the top of the priorities of anyone working in this field.
Efficient installation
We provide the specification and project management of walk-in test rooms, making the process as stress-free as possible for our clients. Our consultants will work up as scheme that is quick and simple, to ensure minimal disruption and downtime for your business. We can provide design & consultancy services for all rooms for a variety of different temperatures to match your requirements.
Contact us at Climadesign
Decided that a walk-in multi-temperature controlled room is needed for your company? Would you like to find out more information? Contact us today to make an enquiry & we will be able to assist you with your request.